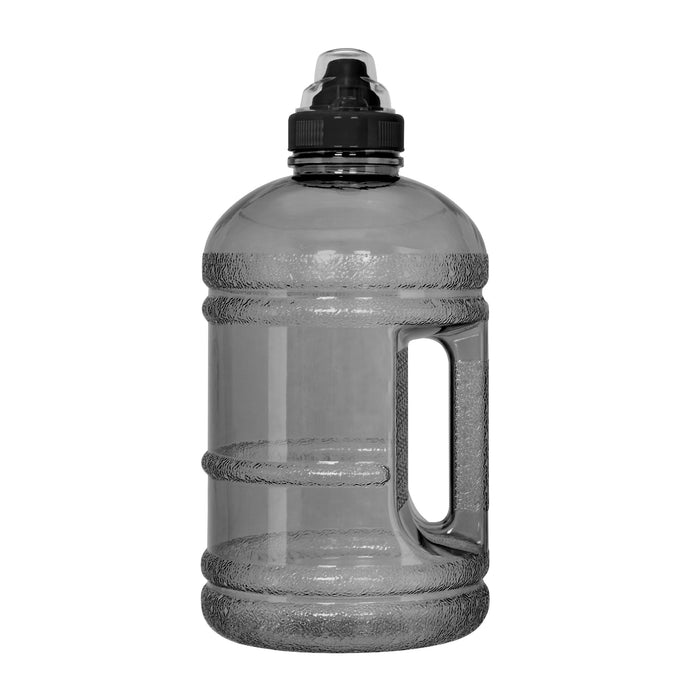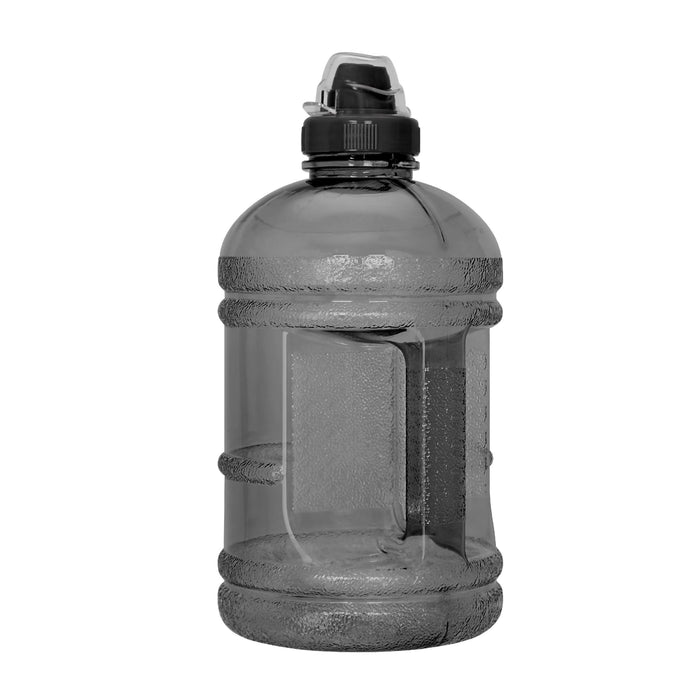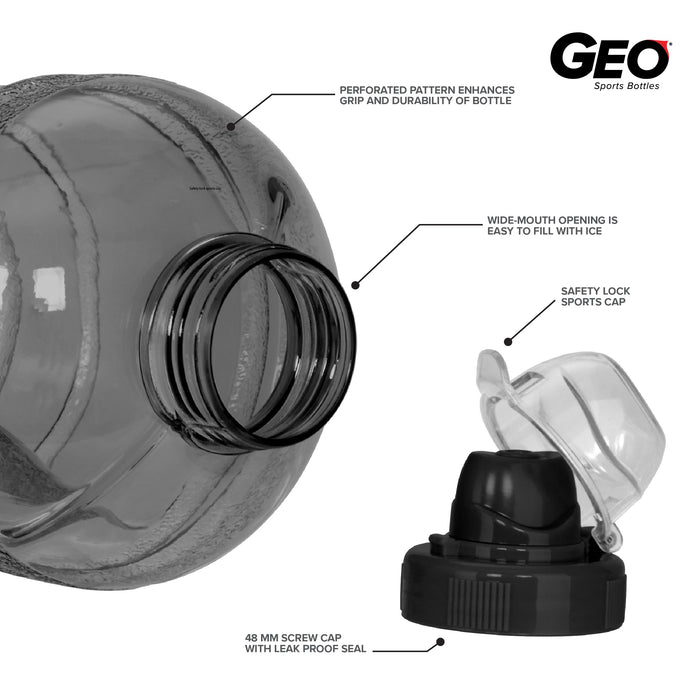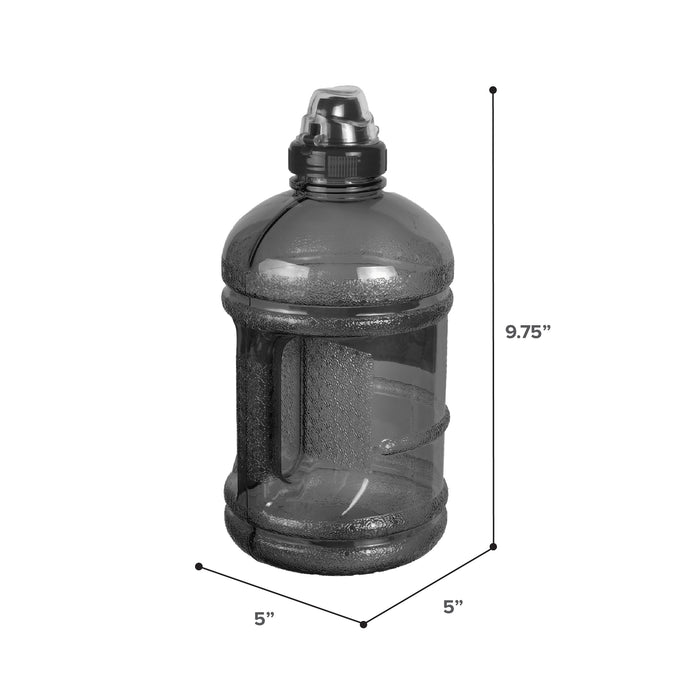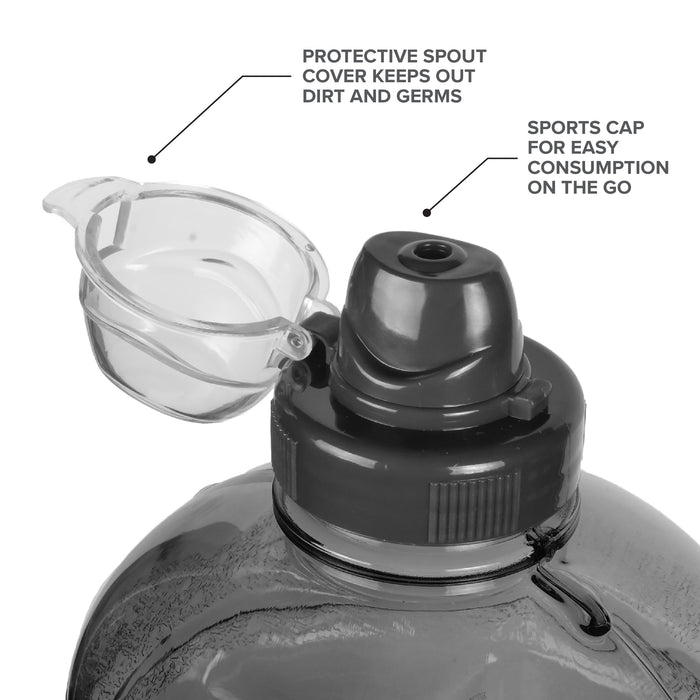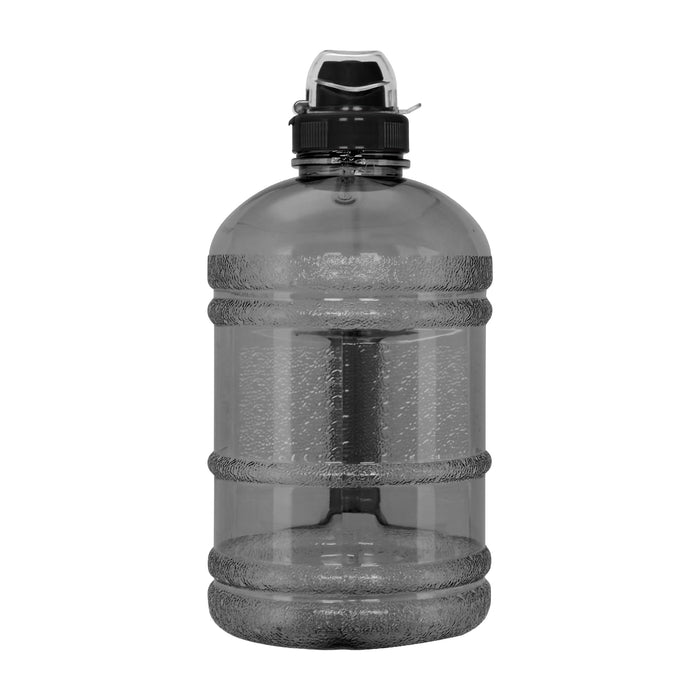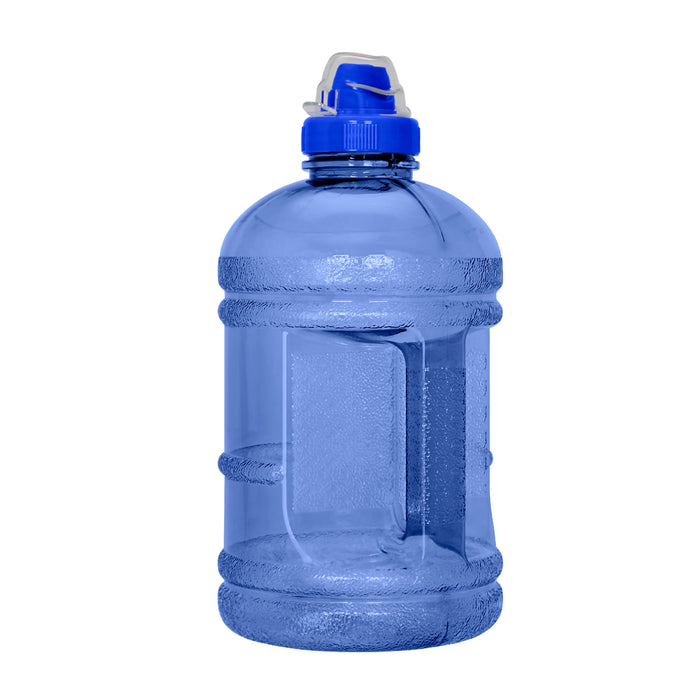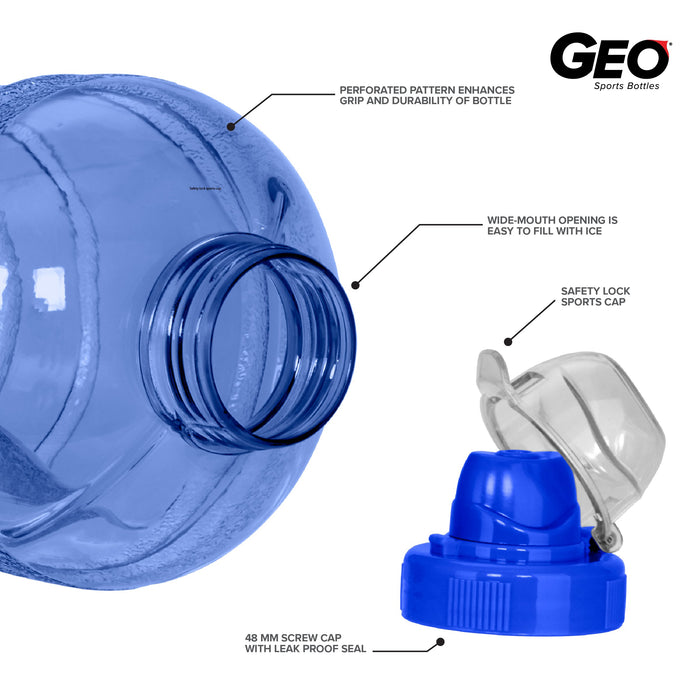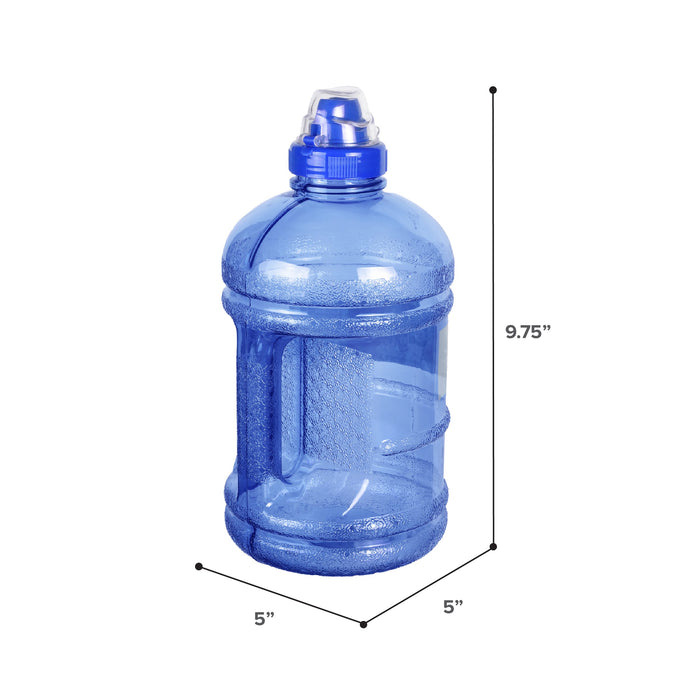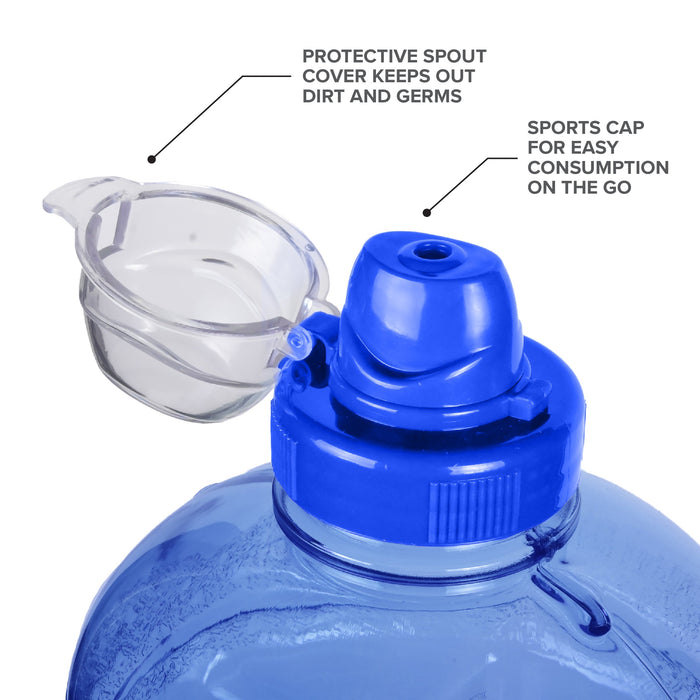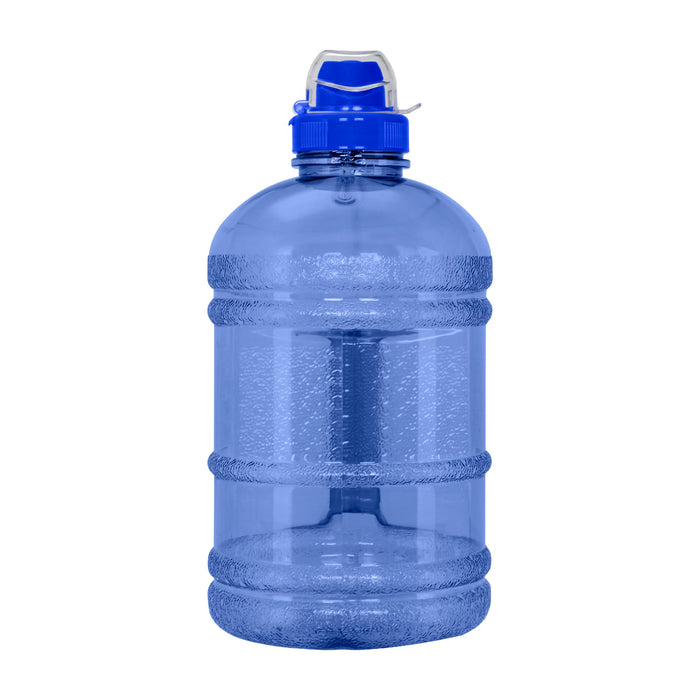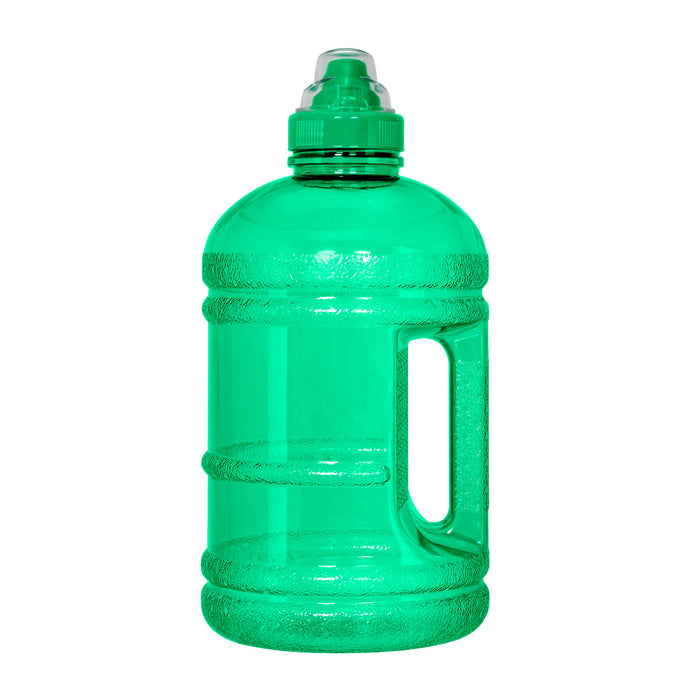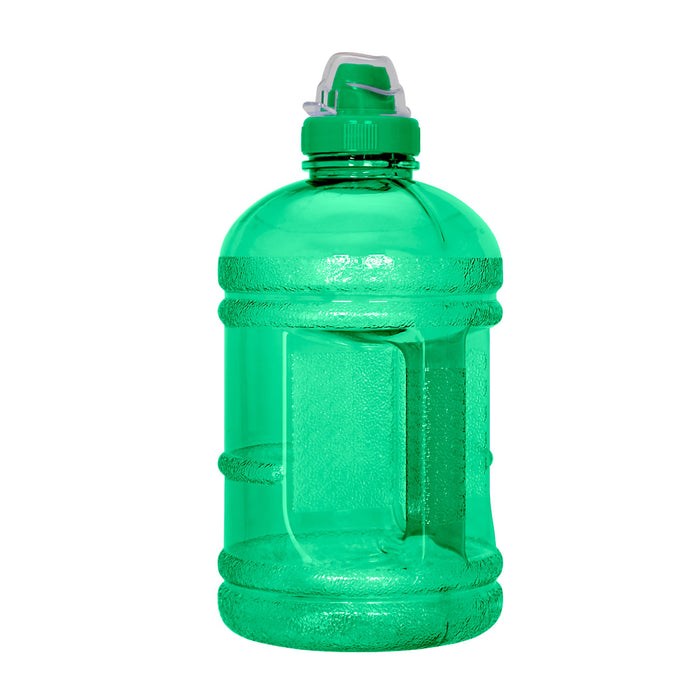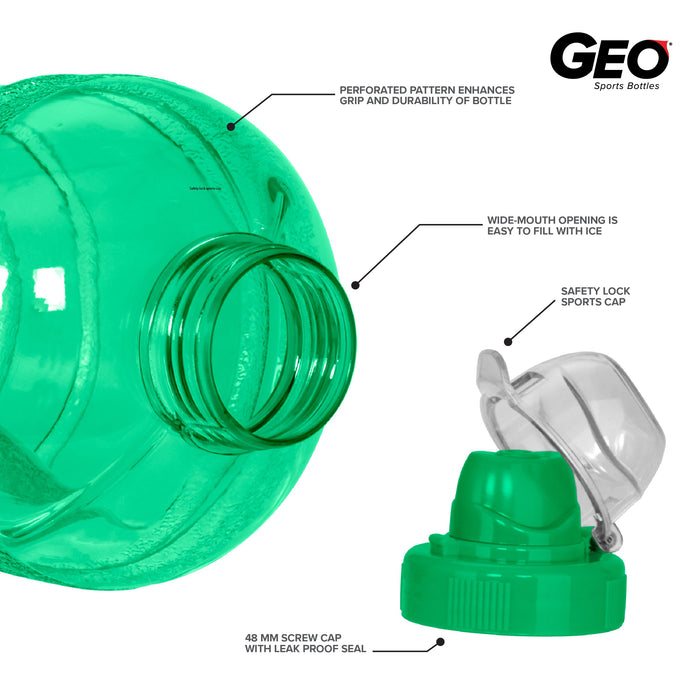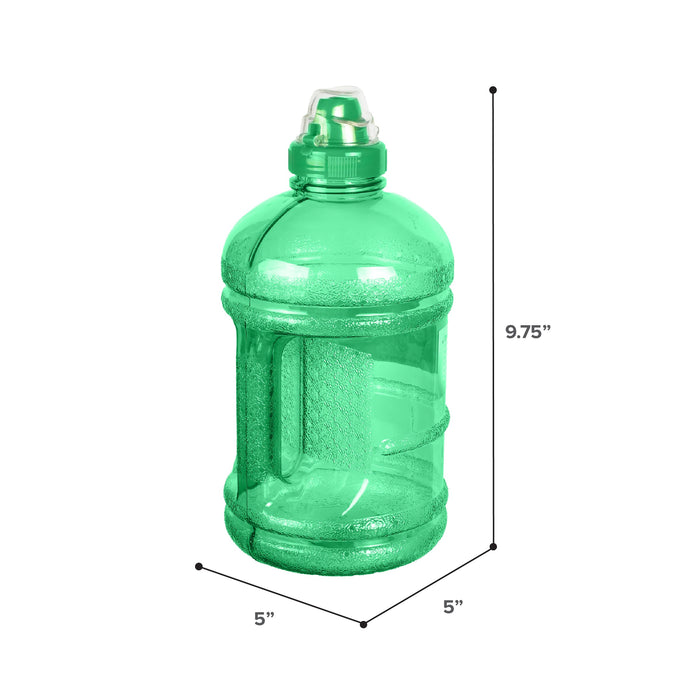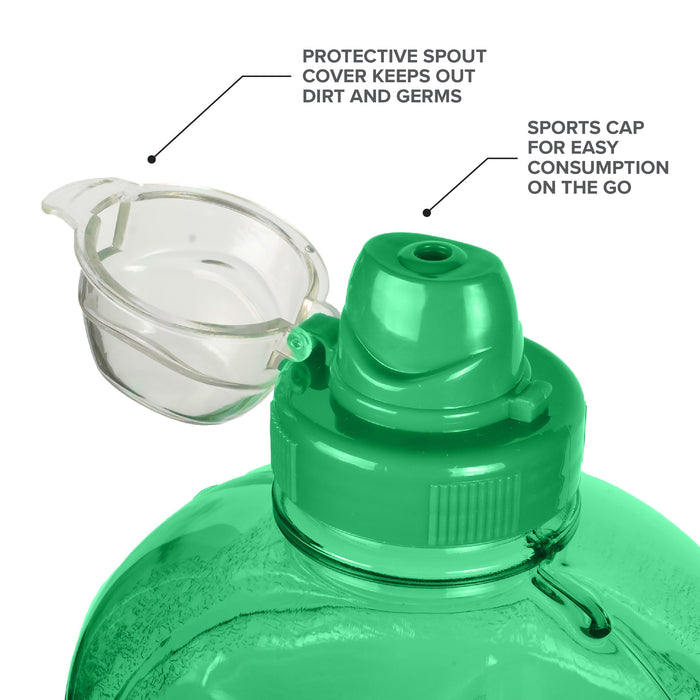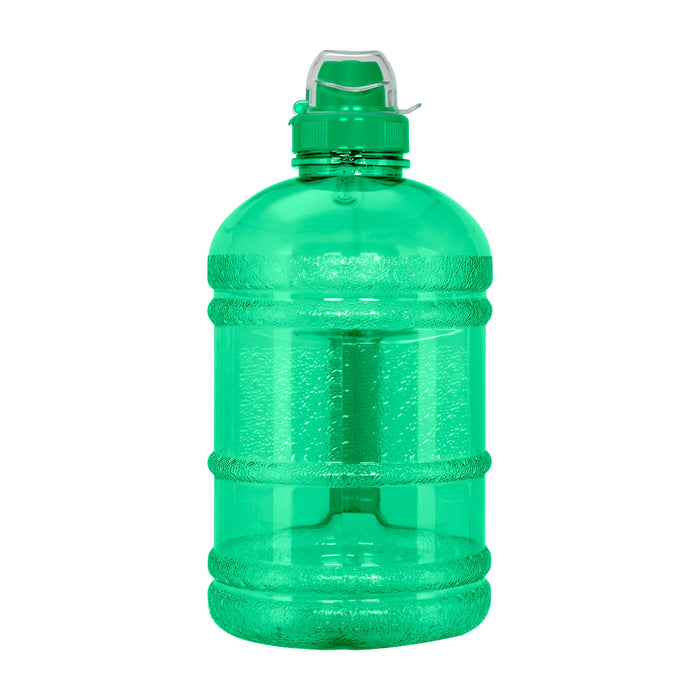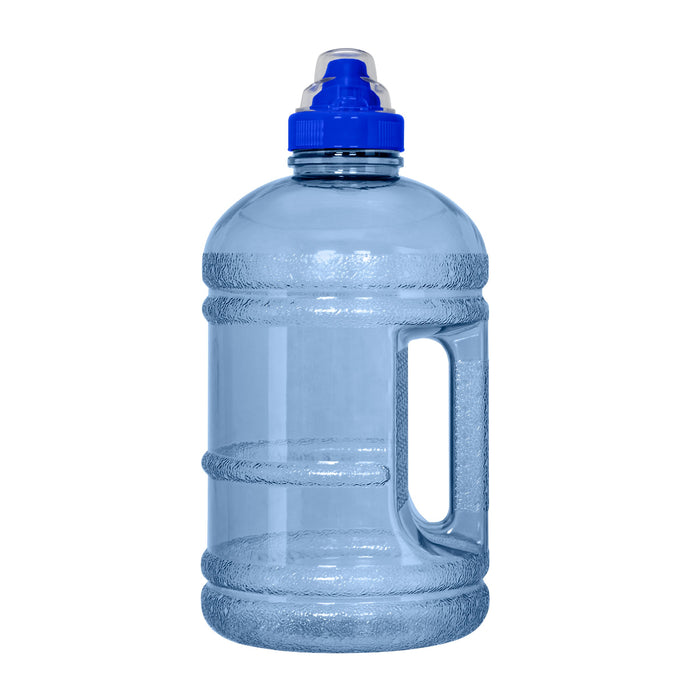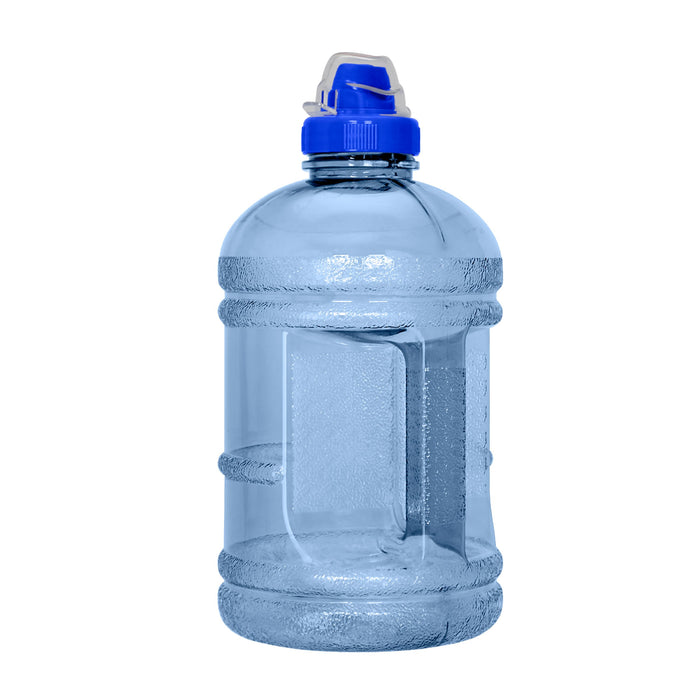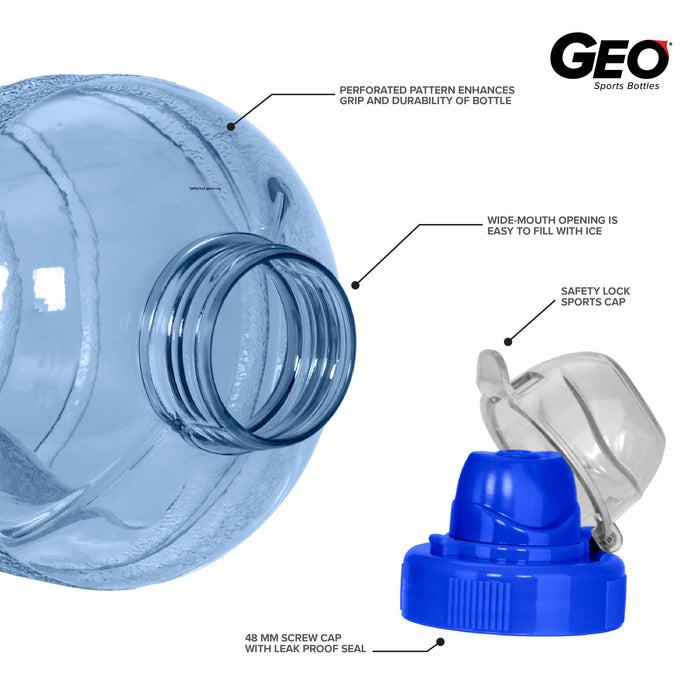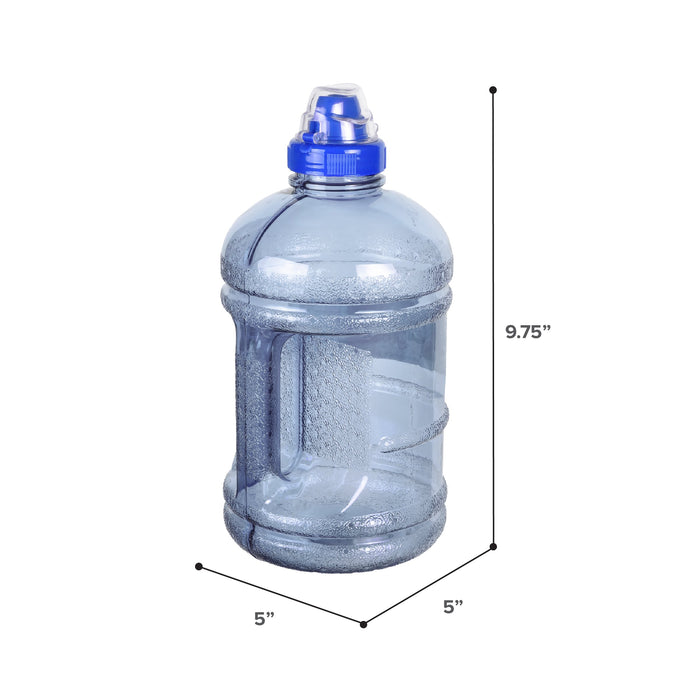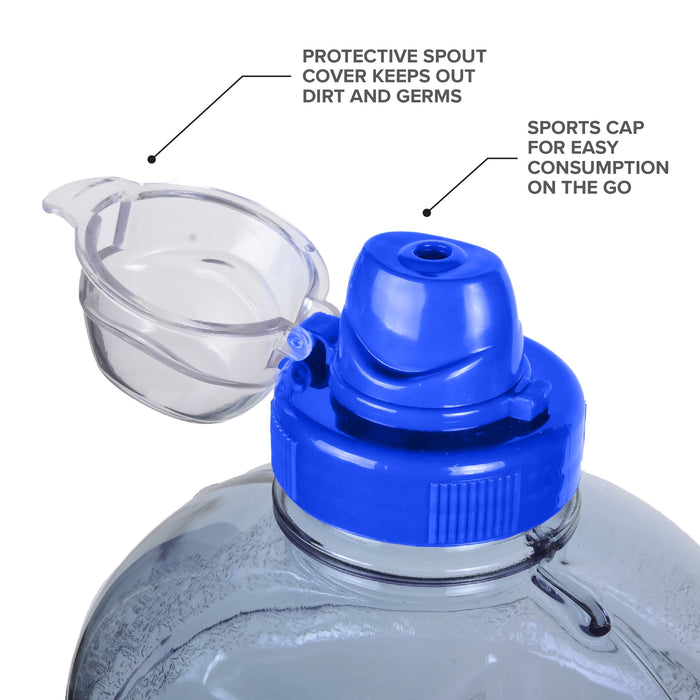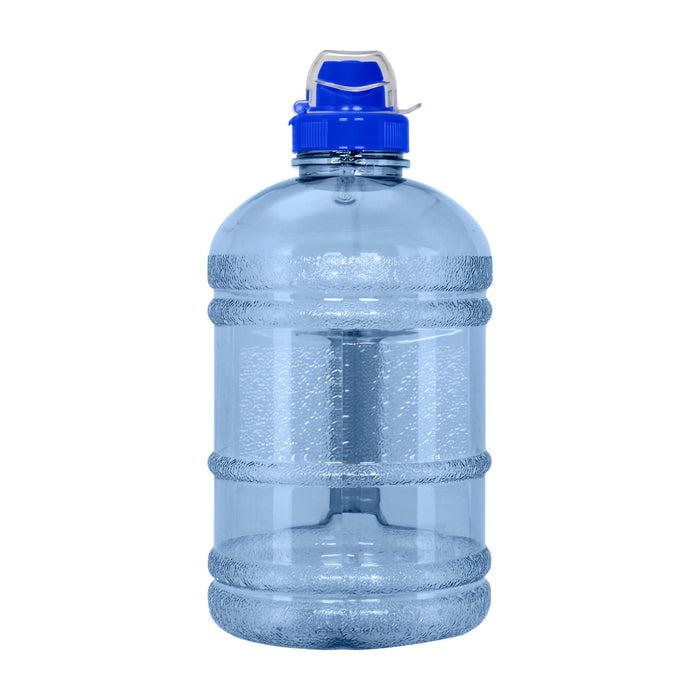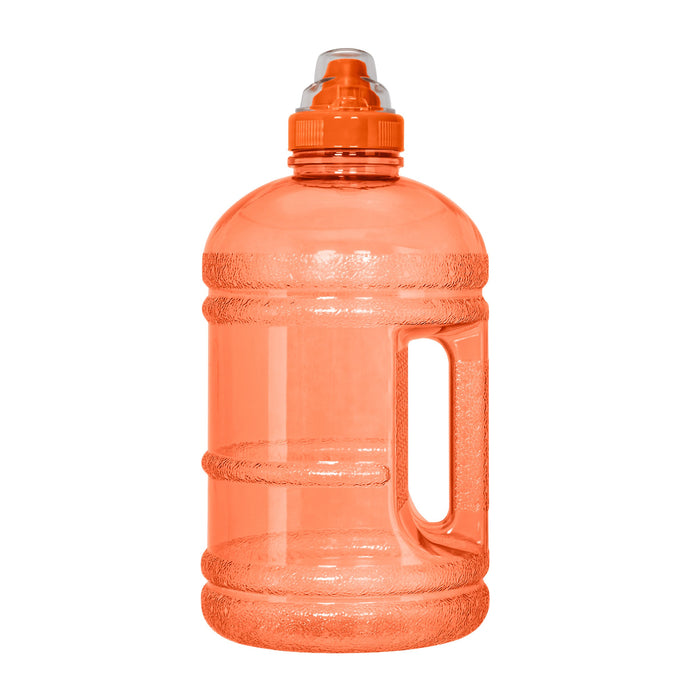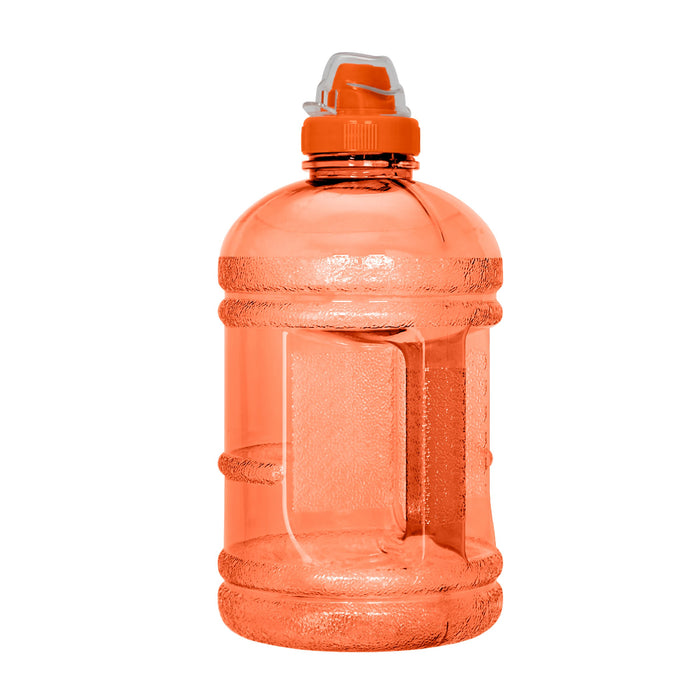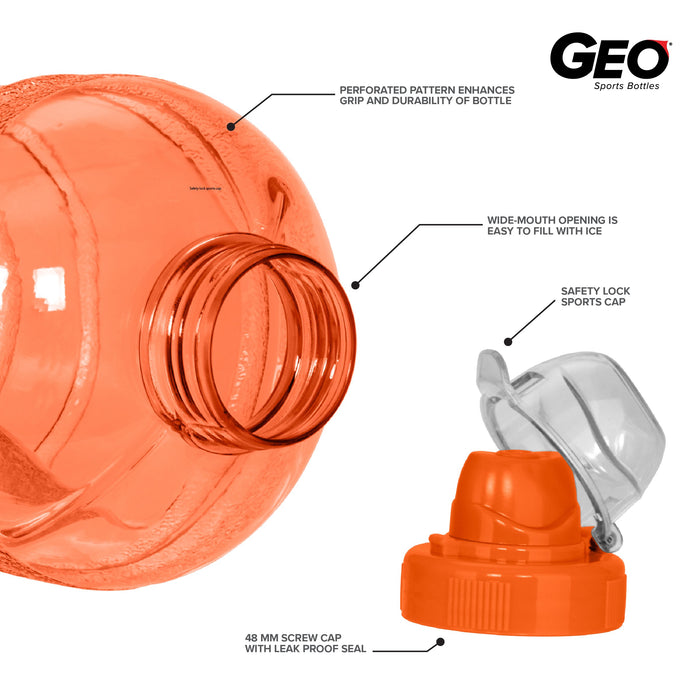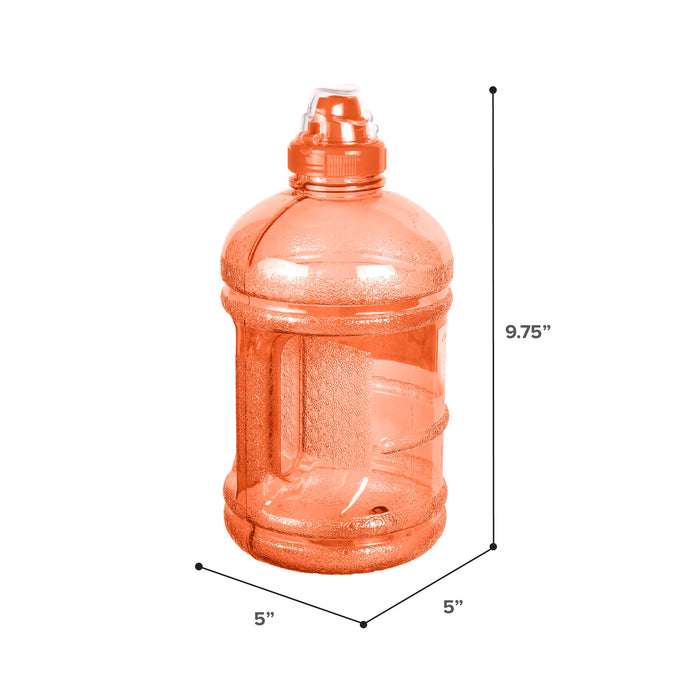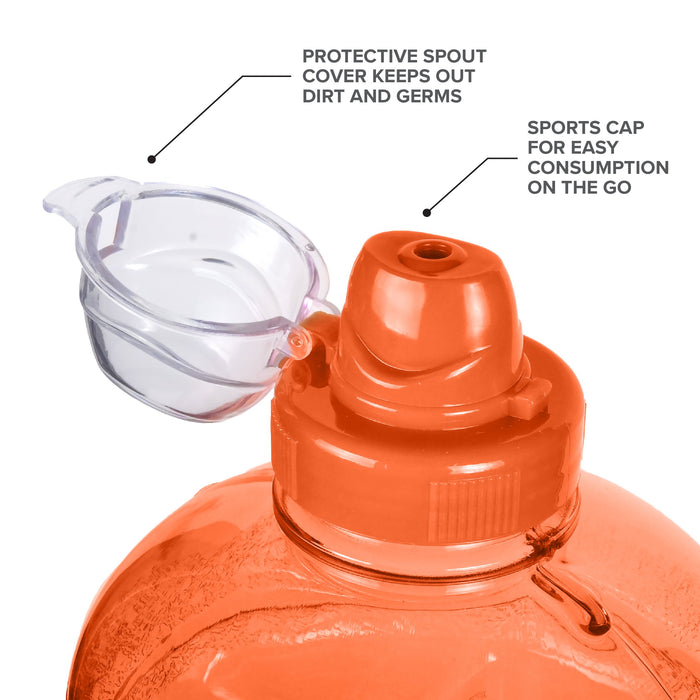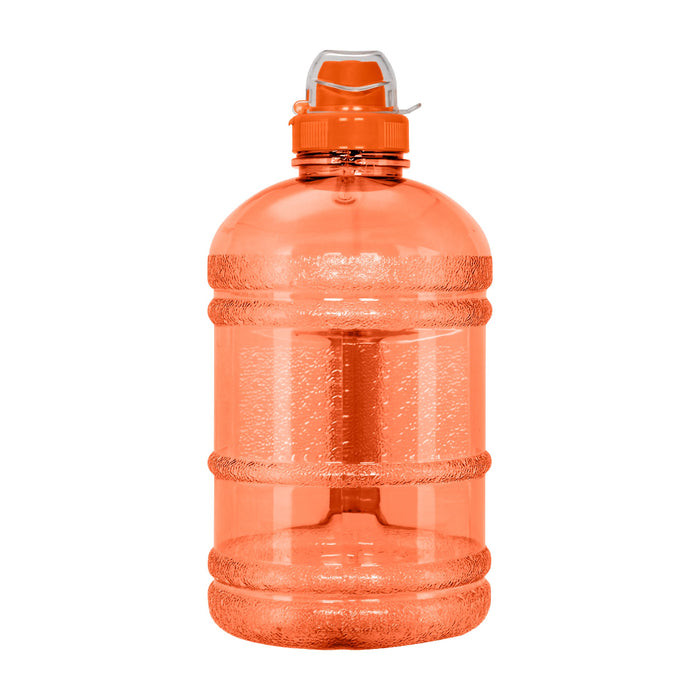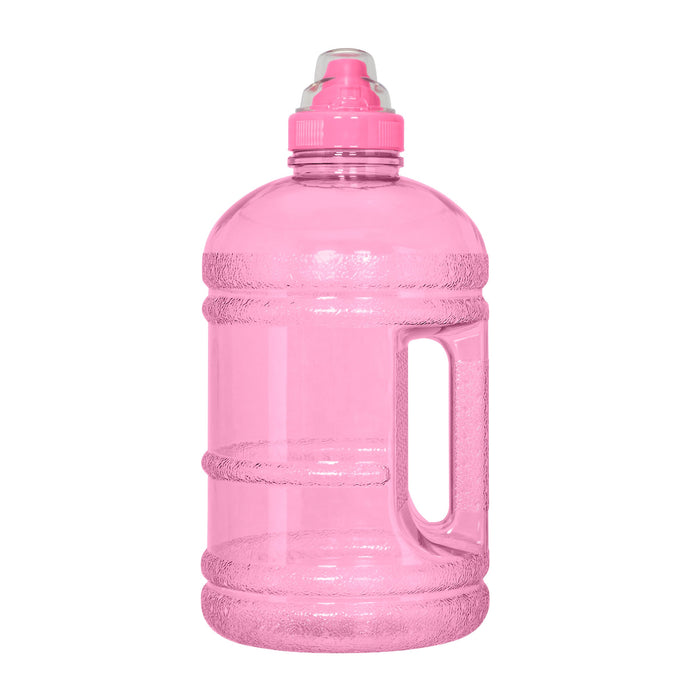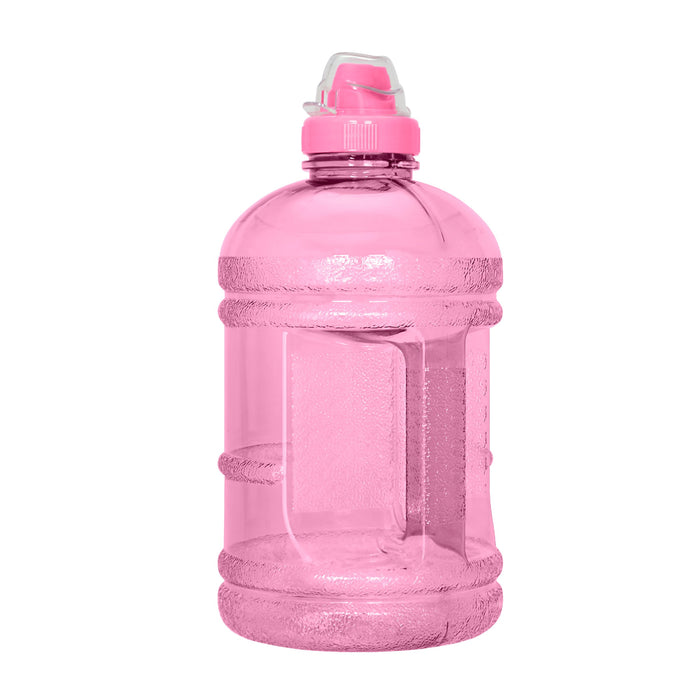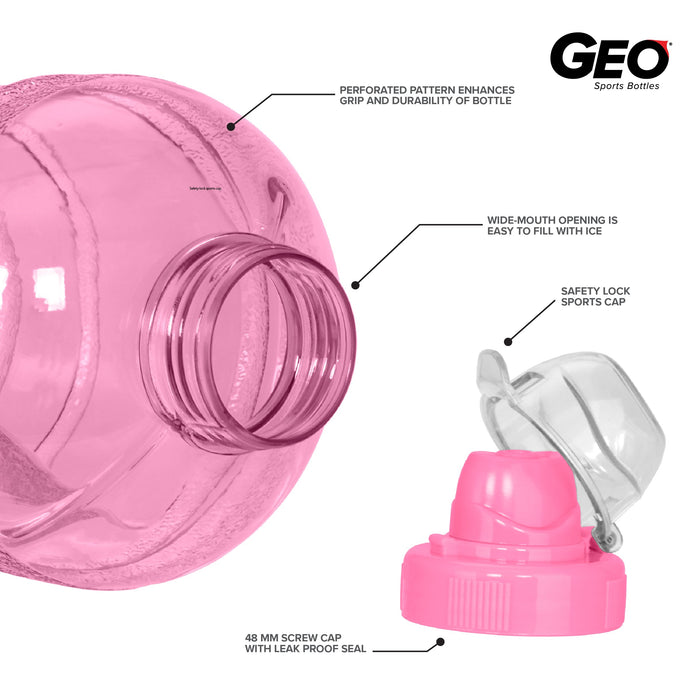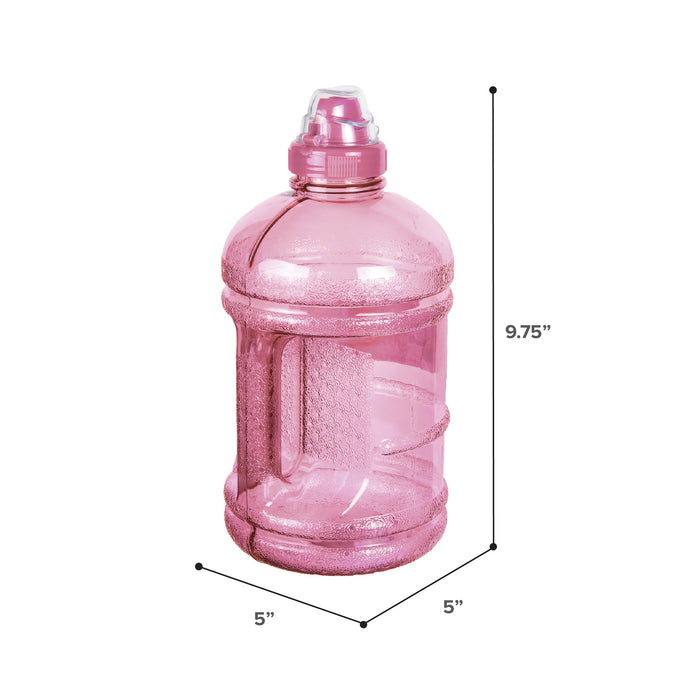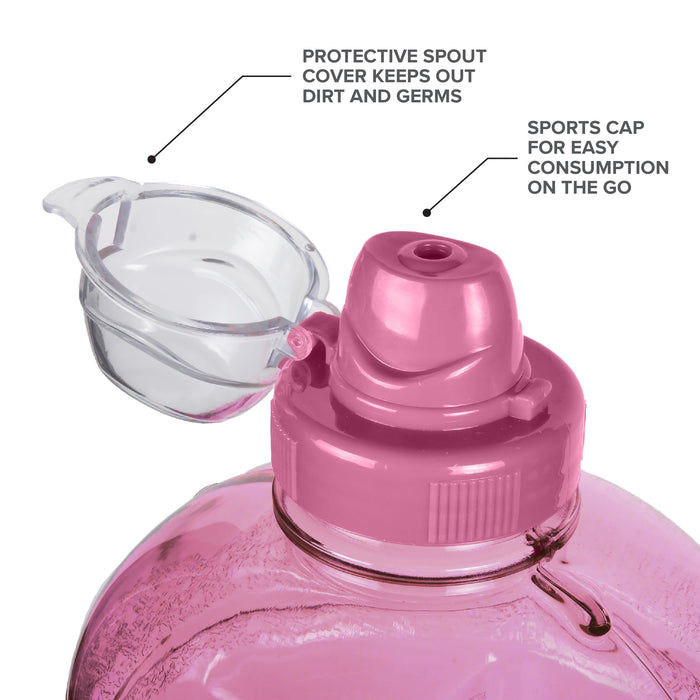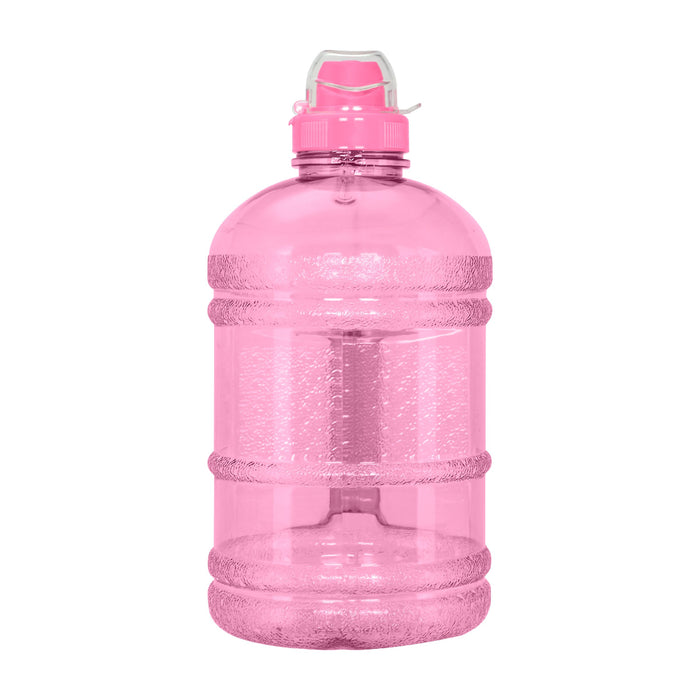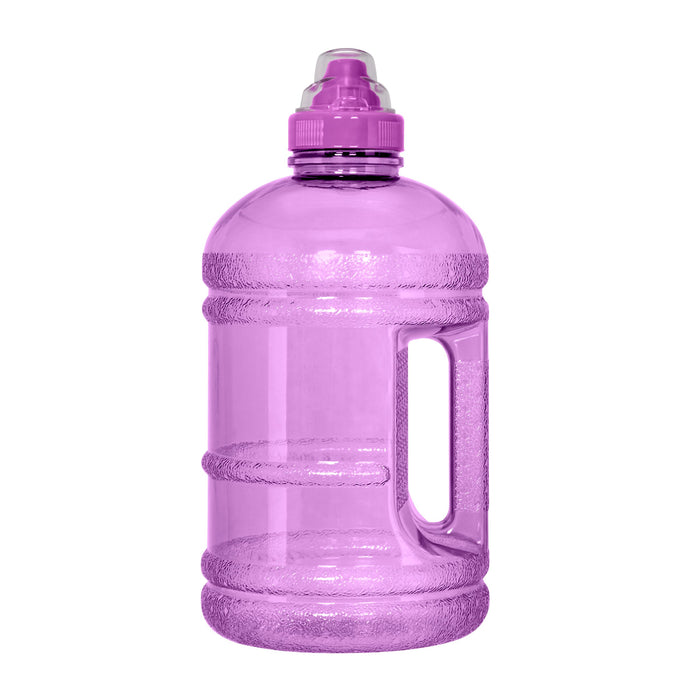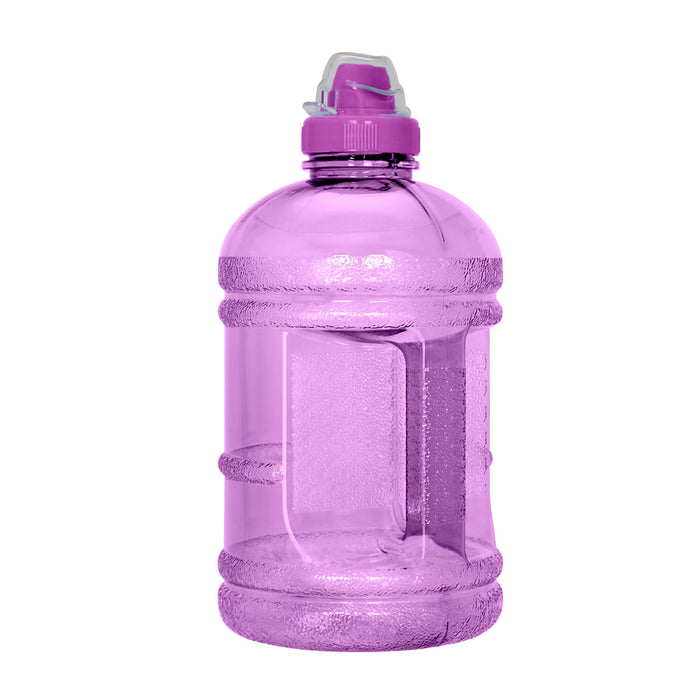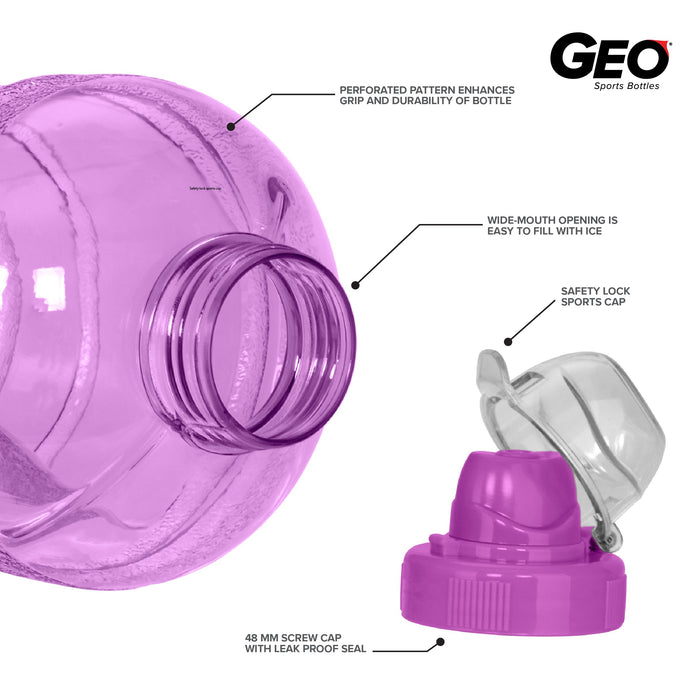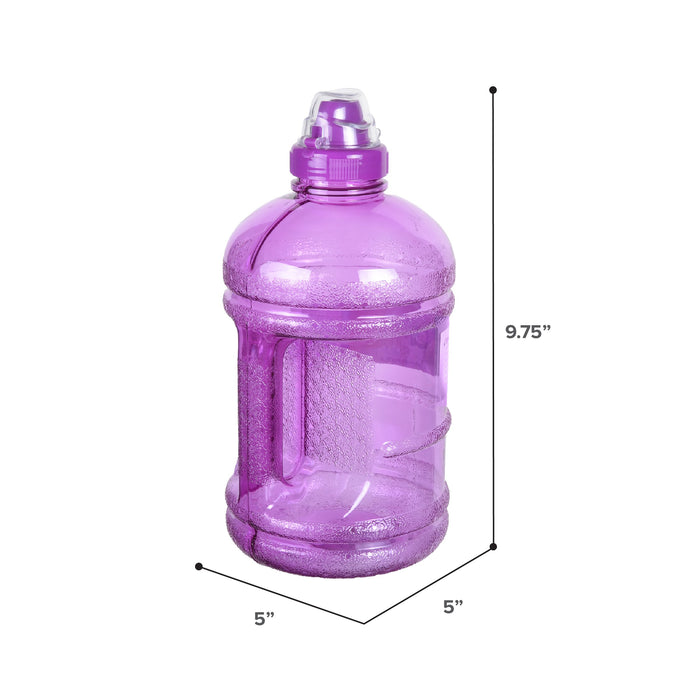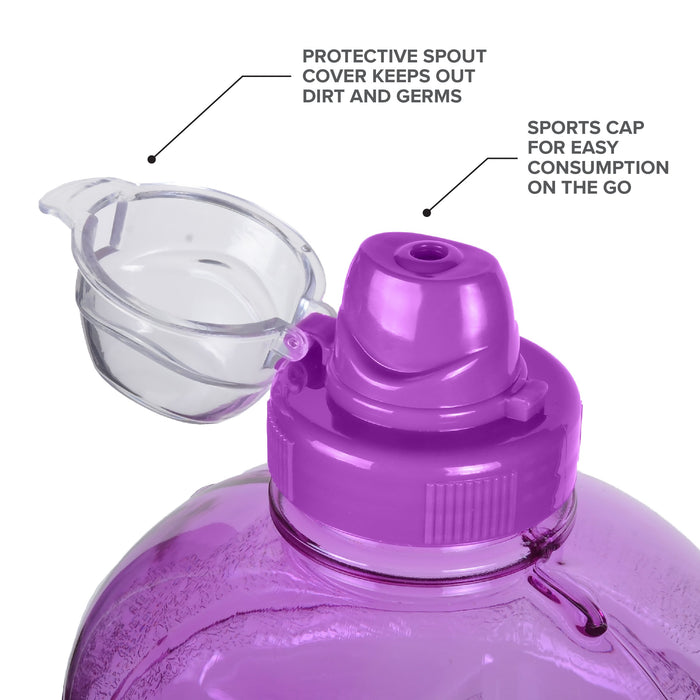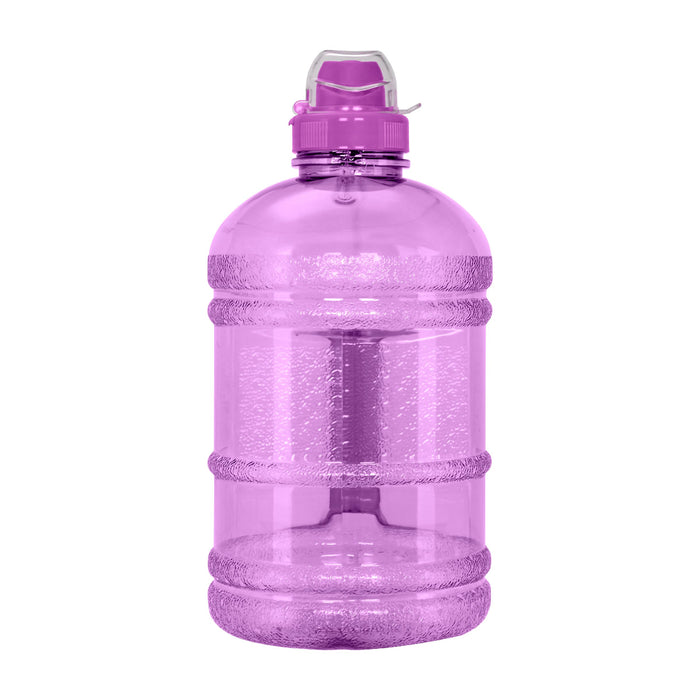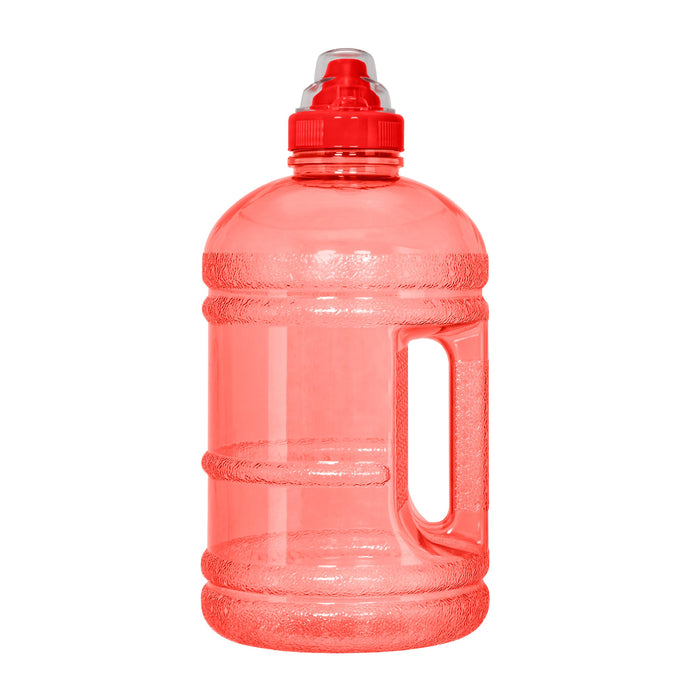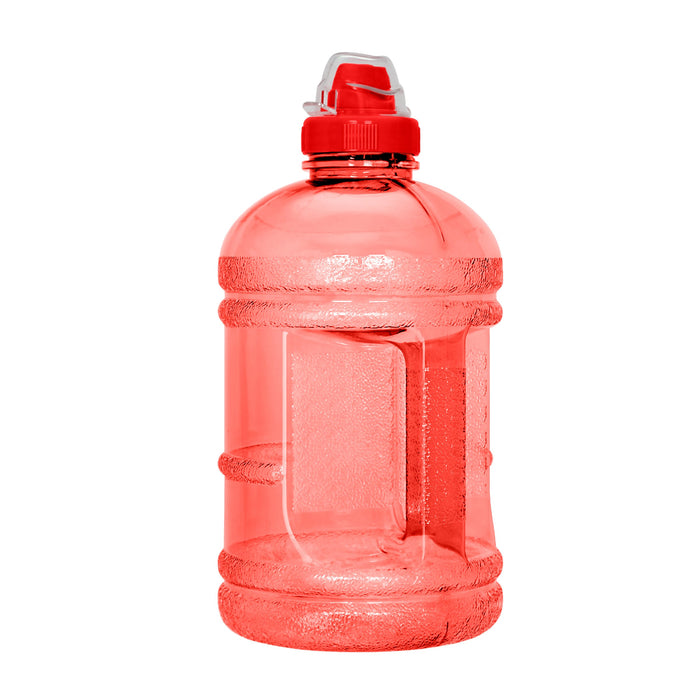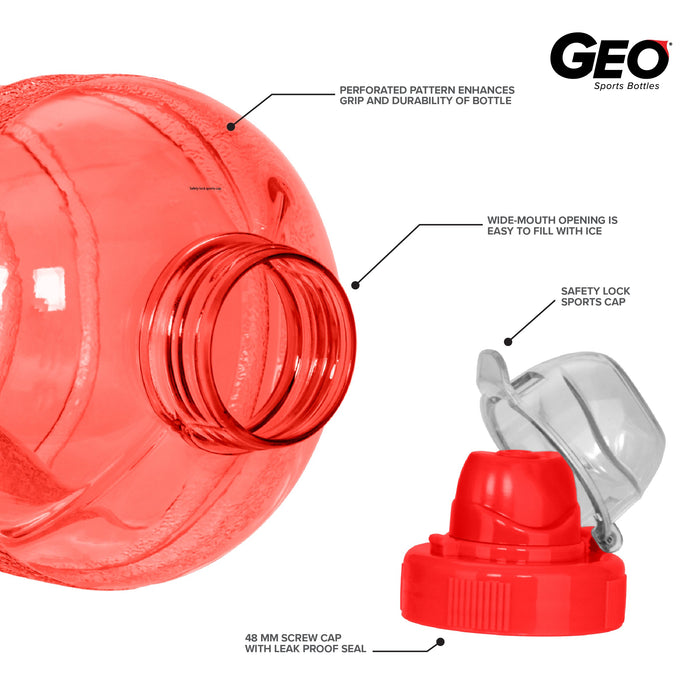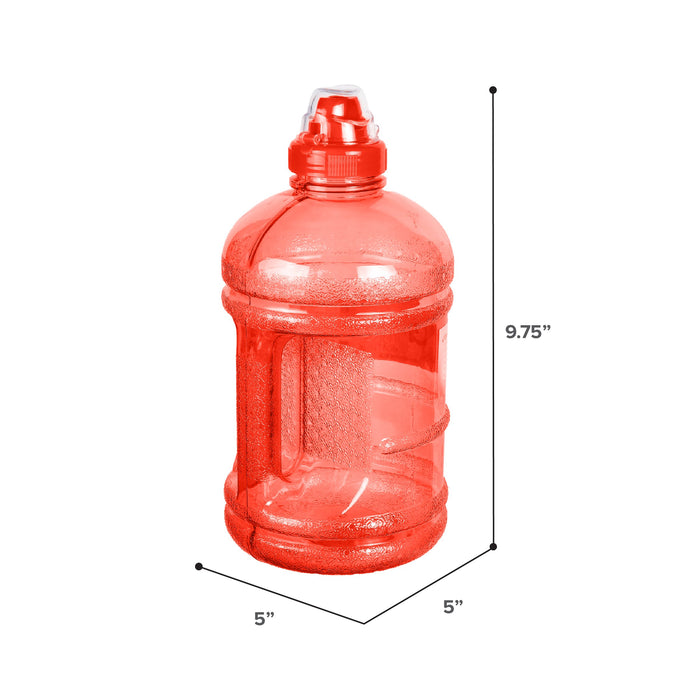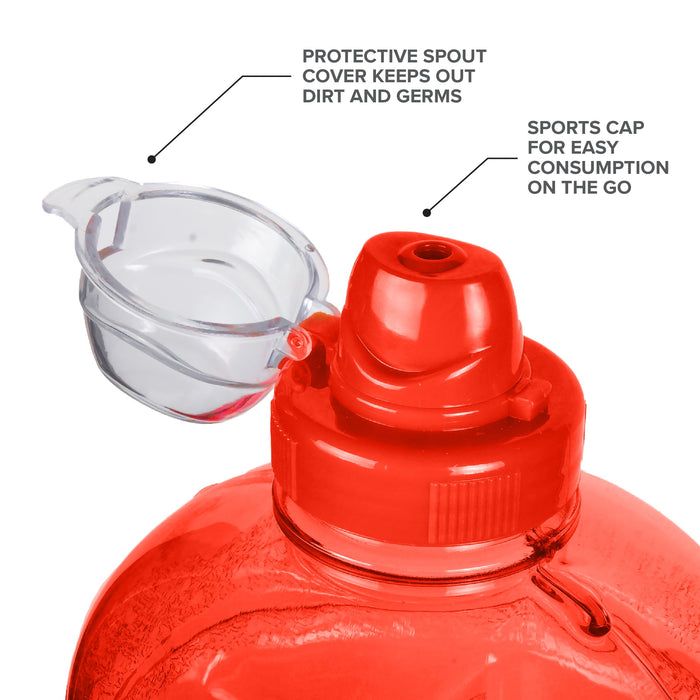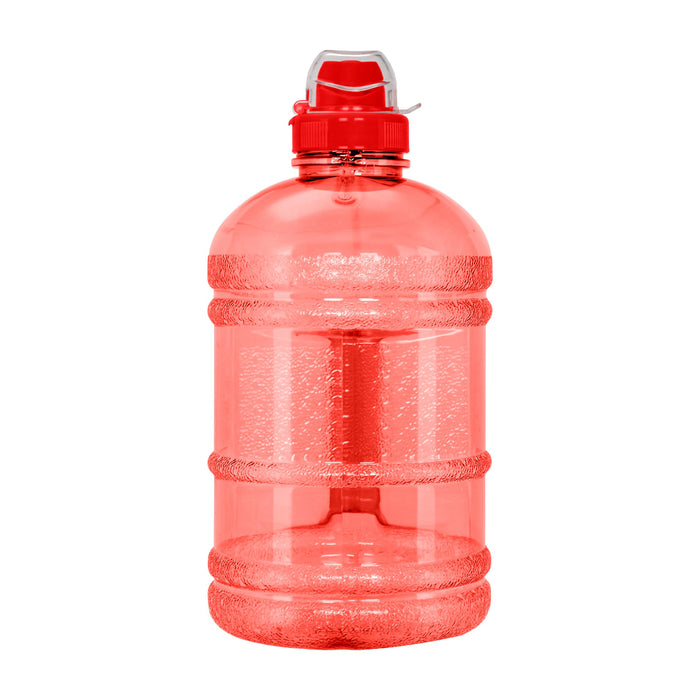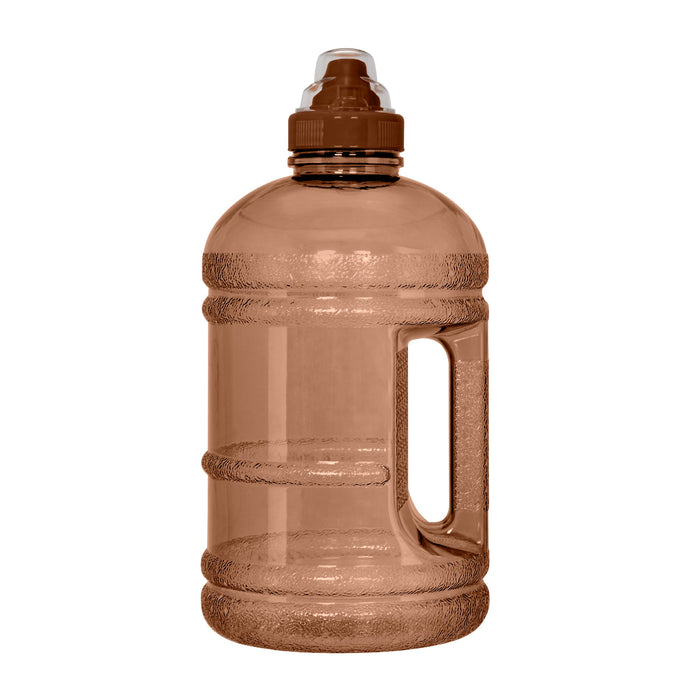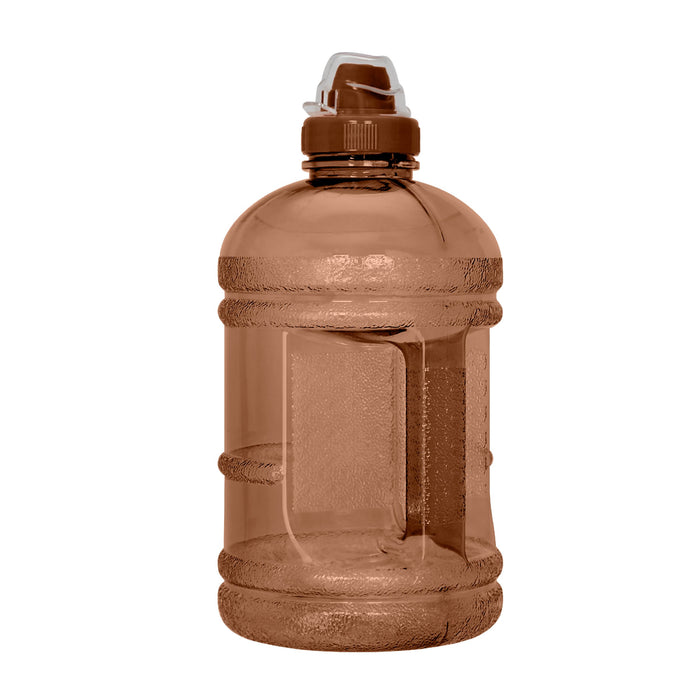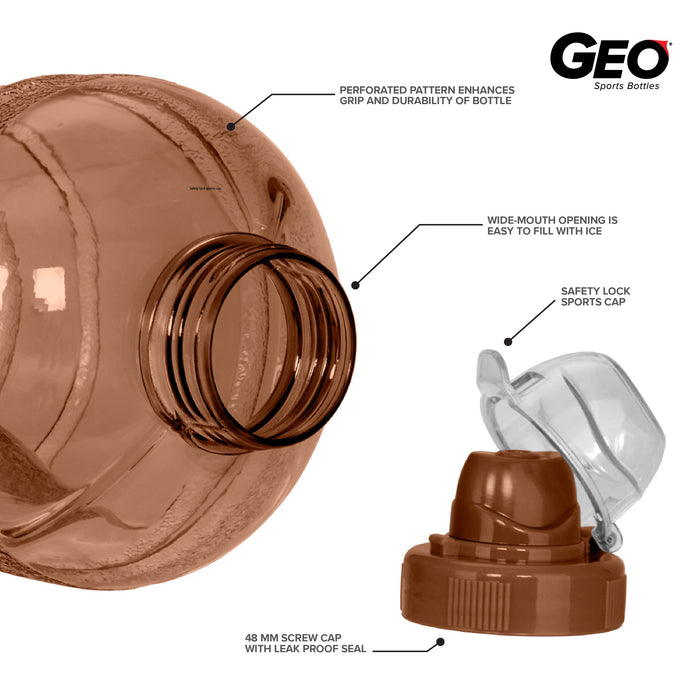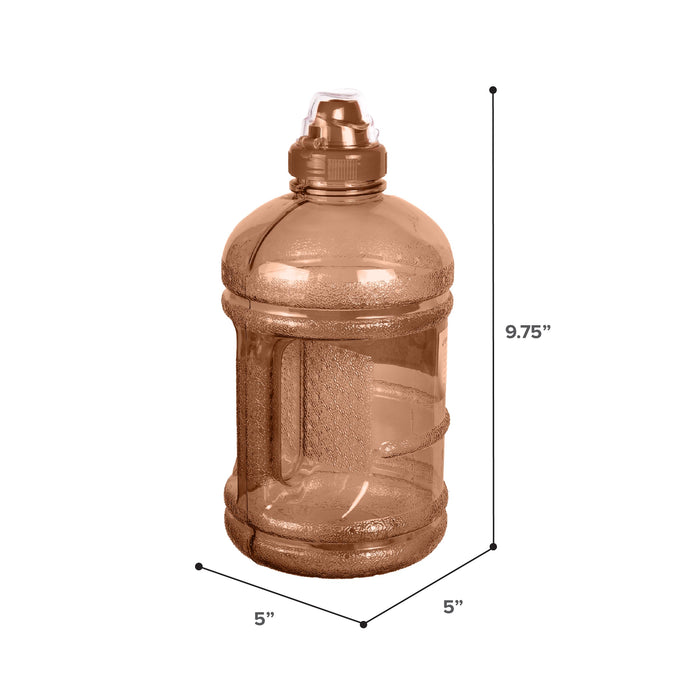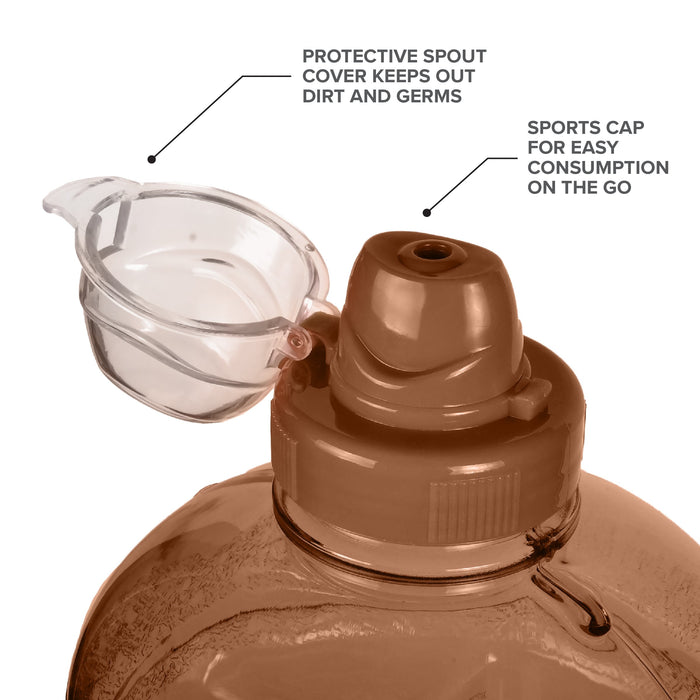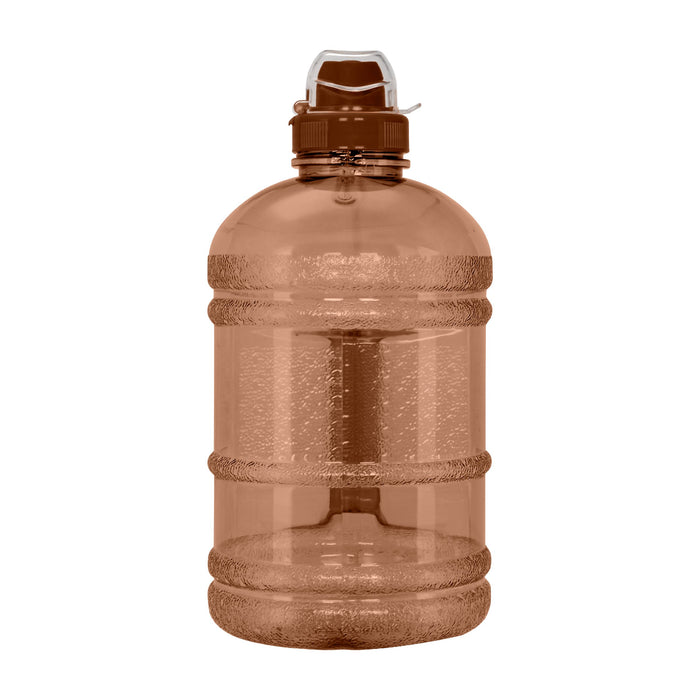 1/2 Gallon Water Bottle, Plastic Bottle, Sports Bottle, PC Bottle, with Sports Cap, GEO
This high-quality plastic water bottle is the best travel or camping companion as it has a high temperature resistance, built-in handle and a high capacity. 
Bottle is made of FDA-approved, food-grade plastic and is 100% free of BPA, BPS, BPF and any other harmful materials.
Bottle has a 1-gallon (64-ounce) capacity and is 5" in diameter and 9.75" in height. It also has a wide-mouth opening, so users can easily fill the bottle with ice cubes. 
Included with the bottle is a 48-millimeter sports cap with an anti-leak lid, so users can store and transport the bottle anywhere with ease.  
This reusable water bottle helps users reduce their carbon footprint as it eliminates the need for single-use water bottles.