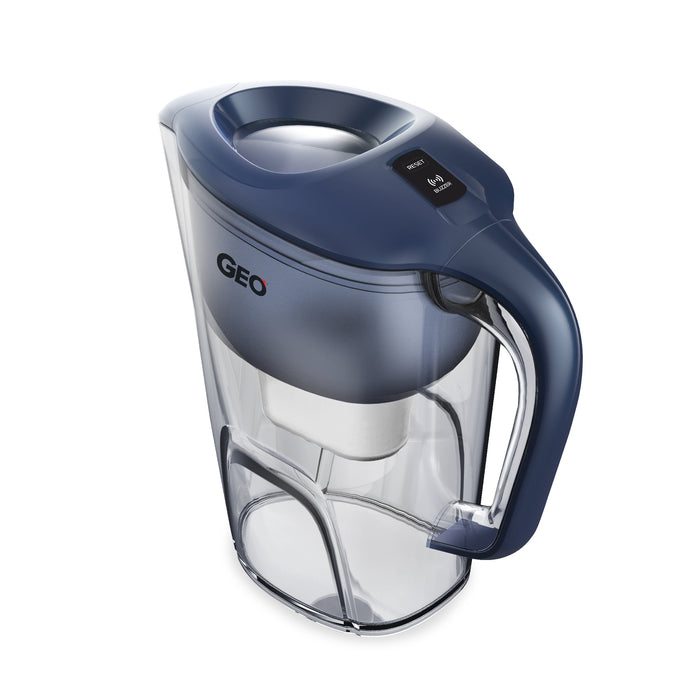 Geo BPA-Free 2-Liter Water Filtration Pitcher
This GEO water filtration pitcher is 100% free of all Bisphenol compounds including BPA and BPS. 
Pitcher is made of glass-like, FDA-approved materials to ensure that it will last through years of use. 
Pitcher is sized at 11" x 5.5" x 11" and has a 2-liter capacity. It can provide consumers with up to 14 cups (8 ounces) of purified water a day.
It features a filtration system that removes from water harmful contaminants such as chlorine, copper, mercury, cadmium and other impurities.
The pitcher's filter only needs to be replaced every 40 gallons or approximately every two months.