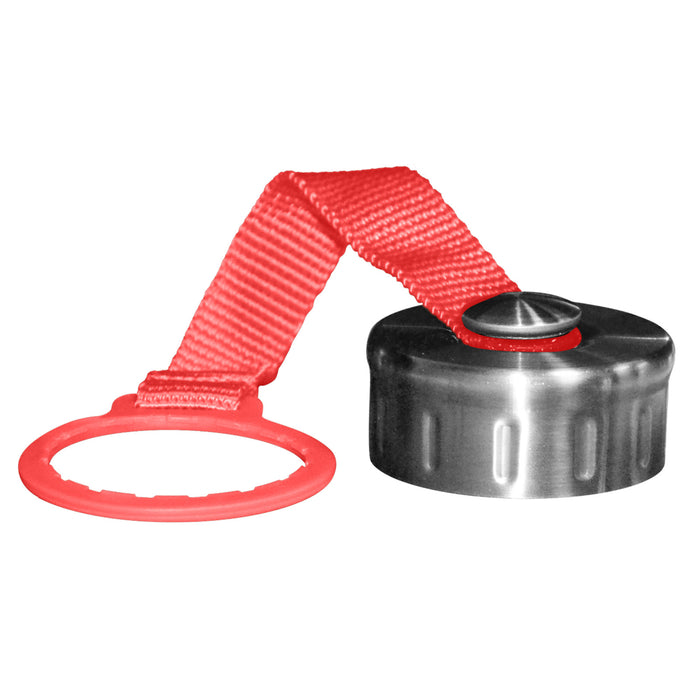 48MM Stainless Steel Tethered Screw Cap for GEO Sports Bottles
These replacement stainless steel caps are designed for GEO sports water bottles.
They are sized at 48-millimeters and are exceptionally designed to provide an air tight seal.
These caps are made of high-quality, FDA-approved stainless steel, making your health a top priority. These are also corrosion resistant, so they can last through daily use.
Unlike plastic caps, these stainless steel caps do not hold on to foul odors or unwanted tastes. 
They are essential for consumer to have as they tether directly to sports bottles, so users do not have to worry about misplacing their cap.