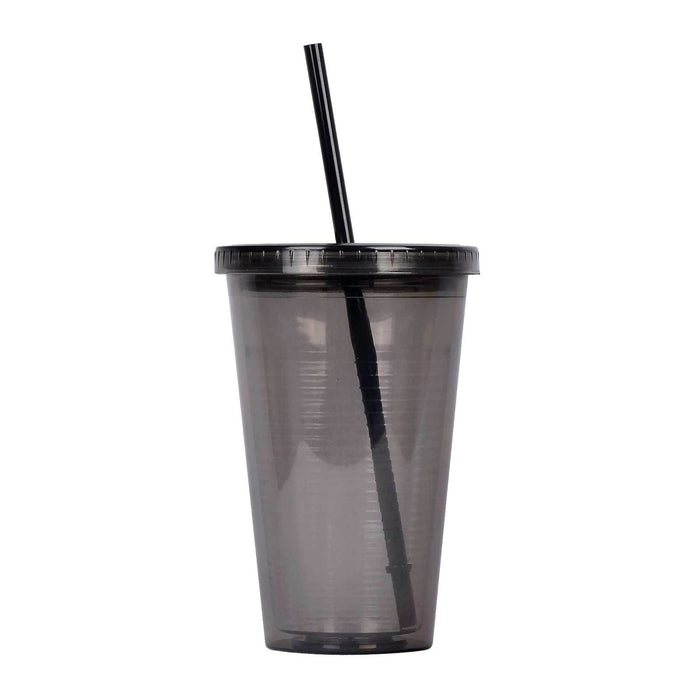 16 Ounce BPA Free Tumbler Cup, Double Wall, GEO
This tumbler cup is made of high-quality PET plastic and is 100% free of all Bisphenol compounds including BPA and BPS.
Tumbler has a 16-ounce capacity and is sized at 4 inches in diameter and 9.5 inches in height. 
Included with the tumbler is an 80-millimeter matching screw-on lid that guarantees a tight seal. The cap also has a hole in the center for the included straw.
Tumbler's high capacity and chemical-free structure make it the perfect daily companion as its double wall insulation allows consumers to use it for both hot and cold beverages. 
Tumbler helps users minimize their carbon footprint as it eliminates the need for single-use water bottles.