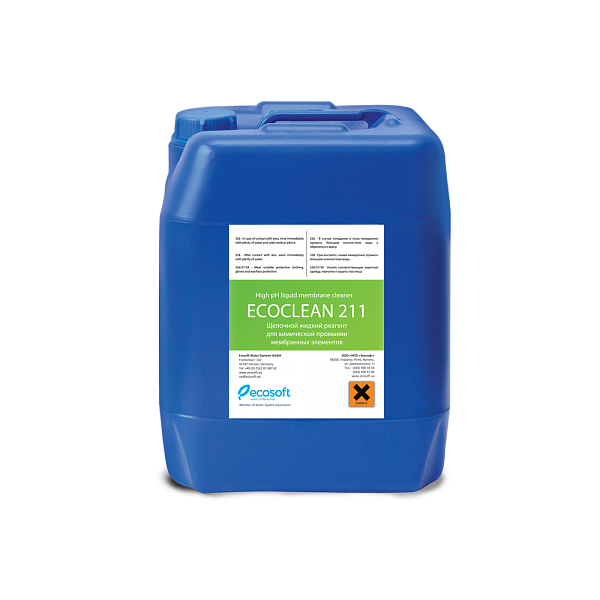 ECOCLEAN 211 Alkaline Cleaning Reagent 10 kg
-The ECOCLEAN 211 alkaline liquid reagent based on alkaline agents, complexing agents and surfactants is intended to remove colloidal deposits, organic impurities, silicon deposits and biological slime from thin film membrane elements of reverse osmosis and nanofiltration.
-It provides effective cleaning of membranes over a wide temperature range.
-The reagent is manufactured according to the Ukrainian technical standards 20.5–31749798‐004:2013.
contains complexing agents and the buffer system to provide effective removal of various kinds of deposits from the surface of the membranes

high efficiency in removal of biological, organic and colloidal impurities compared to regular alkaline solutions

highly buffered to resist pH changes during the cleaning process

cost-efficient: quality cleaning guarantees long service life of the membrane elements

compatibility with the Dow™ Filmtec™ and Dow™ Ultrafiltration™ membrane elements attested by the manufacturer