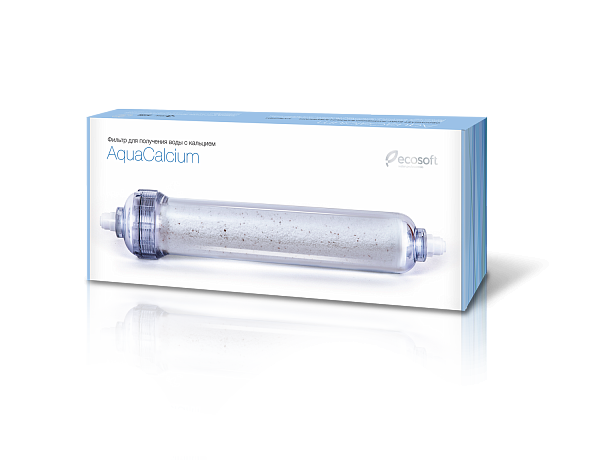 Ecosoft AquaCalcium Replacement Filter for Reverse Osmosis Filter Systems
Ecosoft AquaCalcium Replacement Filter contains a new material composition formulated to enrich water with essential dietary minerals, including calcium. 
The filter is used with Ecosoft P'URE AquaCalcium Reverse Osmosis Filters. This filter allows a consistent mineralization of 55 to 65 mg/L in purified water. 
The water filter replicates the natural conditions of water streams in the rock bed of mountain springs, which gives water a natural clean taste. 
-Calcium-enriched drinking water is a vital element for the human body.
-Water with a fresh, natural and mild flavor.
-Especially recommended for adolescents in the period of active growth and the elderly.
-Calcium-enriched water does not form scale when boiling.
Healthy water enriched with calcium 

Tasty drinking water
-Attention! The use of the AquaCalcium mineralizer in filters from other manufacturers is possible, but the level of calcium in purified water could be 3-5 times lower.