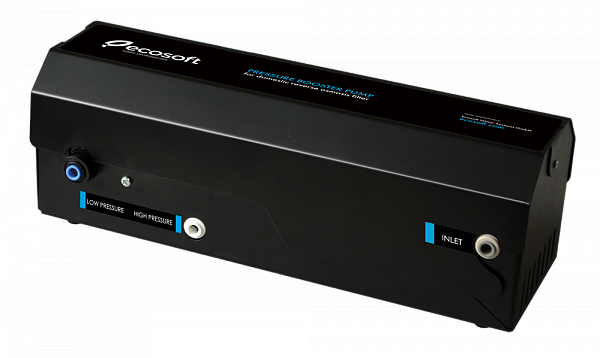 Ecosoft P'URE Pressure Booster Pump for Reverse Osmosis Filter Systems
Efficient water booster pump is designed to fit Ecosoft P'URE Reverse Osmosis Filters.

Efficient P'URE filter operation intended for water mains with low pressure. This pump will provide users with the sufficient pressure to push water through the membrane. 

Smart technology means it will only turn on only when necessary, which allows for 30 to 50 percent water conservation. 

 Simple installation with step-by-step manual cuts down on wait time to dispense water.