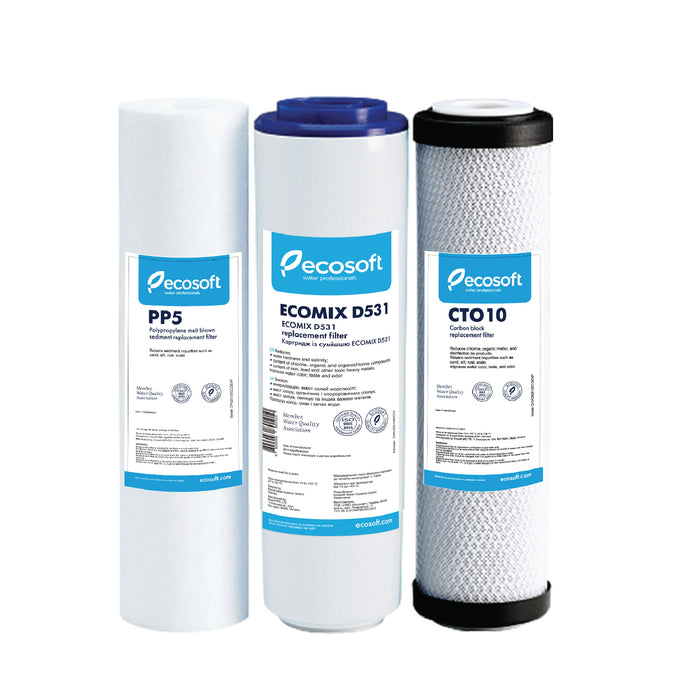 Ecosoft Standard 3-Stage Filter Replacement Set (3-Piece)
Ecosoft Pack of Replacement Filter for 3-Stage Filter includes:
5-Micron PP Melt Blown Sediment Filter, which reduces contaminants, such as, sand, silt and scale. 
Filter with ECOMIX D37 Advanced Softening Material, which provides consumers with reduced hardness chlorine and toxic metals. 
CTO Coconut Shell Carbon Filter, which reduces content of chlorination byproducts and sediment. 
Quality replacement filters is at the heart of any high quality drinking water, Ecosoft provides consumers with tasty and healthy water at their convenience.