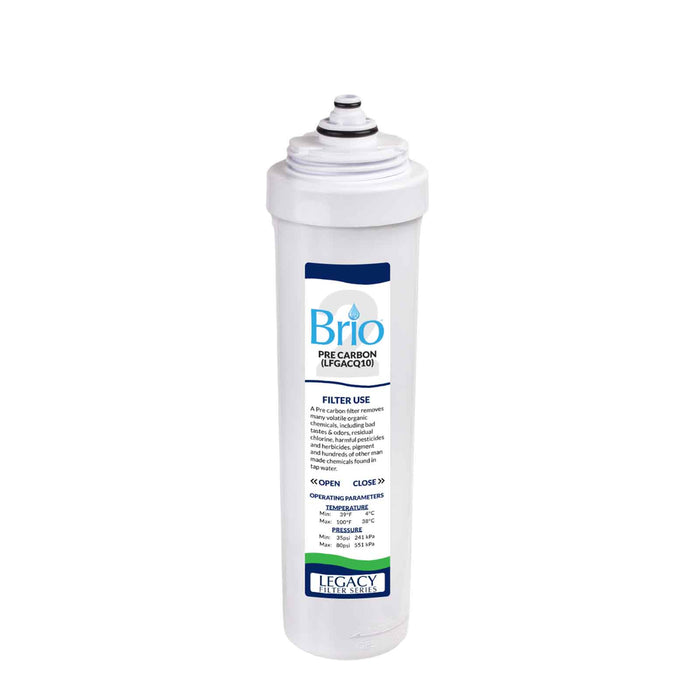 Brio Legacy Quick Change 10" Gac Filter for RO System
This activated carbon filter is a standard replacement for the second stage of a Brio legacy RO systems. It is not compatible with different RO systems.
Filter further removes unwanted foul tastes, odors, colors and organic compounds such as chlorine copper and more.
Filter is sized at 3 inches by 10.5 inches and has an operating pressure of 30 to 100 PSI.
It can filter water at temperatures between 33- and 100-degrees Fahrenheit.
This filter has a high-filtering capacity of 1,000 gallons and a long lifespan. It is durably designed and has a strong-performance rating. 
This replacement filter has a service life of 6 to 12 months depending on how heavily consumers user their Brio Legacy RO system.