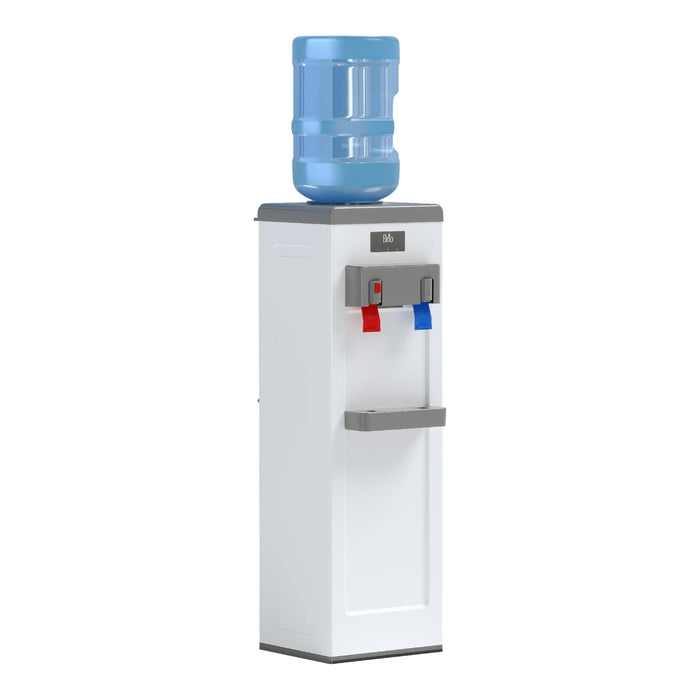 Tri Temp Mini Water Cooler Top Load
TOP LOAD DISPENSER: This water cooler dispenser loads from the top and allows you to spot if the dispenser is low on water.
COMPACT: This Brio Cooler is short and slim so you can maximize the space in your kitchen while receiving ultimate hydration. Like our large coolers, this one is also compatible with three or five gallon-sized bottles.
HOT AND COLD WATER: Choose between crisp cold and piping hot output to make the perfect beverage.
TOUCHLESS DISPENSE: Large, button-free paddles provide an amazingly easy pouring process, reduce cross-contamination, and make dispensing

 

water simple and sanitary.
CHILD-SAFETY LOCK: The two-step dispense lock on the hot-water spout ensures the safety of you and your loved ones who use the Brio Cooler.