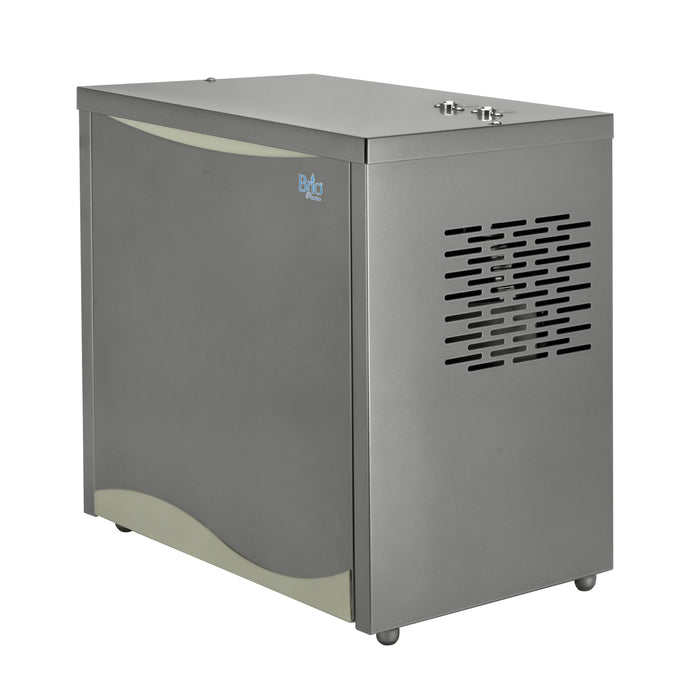 Undersink Water Dispenser Cooler, Stainless Steel, Brio Premiere
This commercial water cooler is rated for indoor service and is designed to pair with fountains that are featured in schools, parks and other public spaces.
For the convenience of consumers, this cooler is equipped with a water filter connector that is compatible with different brands of water filter systems, so consumers can enjoy exceptional purified water.
This water system is 100 % free of lead-containing brass parts and is corrosion resistant as consumers health is one of our top priorities. 
This cooler has a high-performance rating and is energy efficient, so it can service consumers for years on end.
This cooler's stainless-steel finish is designed to provide a splash resistant surface and allows it to fit in different environments such as schools, parks and other public places.